[ad_1]
Top Cannabis Stocks And Current Market Volatility
Are top marijuana stocks to buy on your radar for 2022? To start the new year the cannabis sector has established new lows and continues to show downward pressure in the market. As market volatility continues to be significantly high to start the year most cannabis stocks to invest in could be trading at discounted price points. In the US leading cannabis companies delivered strong earnings and expanded rapidly in 2021.
Although this did not translate into gains in the market last year it does show the future potential of the cannabis market. In the cannabis sector, this current downtrend is due to the delays with federal cannabis reform and legalization. For US cannabis companies that are currently unable to trade on major US stock exchanges, federal cannabis reform would allow them to up list. In addition, cannabis banking reform would change the way cannabis companies do business allowing them to use banks like any other business.
This would help cannabis businesses to raise capital and move away from a cash-only model. In the US there are a handful of companies that are now some of the top revenues producing companies in the global industry. In the next five years, the US cannabis market is expected to more than double in size. Because of this leading American cannabis companies could have substantial growth potential for the next few years.
Investing In Pot Stocks And Becoming A Better Trader
Before investing in cannabis stocks, it's important to always do your own research on a company. Looking into a company's earnings and press releases can help you find the best-performing businesses. Also following how a stock behaves in the market can allow you to establish the best positions for your investments. Learning to identify favorable stock patterns and understanding how to use trading tools can help you become a successful investor. While top pot stocks open the year setting new lows let's look at 3 top marijuana stocks for your watchlist before February.
[Read More] These Marijuana Stocks To Watch Could Be The Ones You Need In 2022
Top US Marijuana Stocks To Watch Before Next Week
Green Thumb Industries Inc. (OTC: GTBIF)
Curaleaf Holdings, Inc. (OTC: CURLF)
TerrAscend Corp. (OTC: TRSSF)
Green Thumb Industries Inc.
Green Thumb Industries Inc. is a significant player in the cannabis consumer packaged goods (CPG) market in the United States. The company presently has 73 stores in 15 states, including one in New Jersey. GTI now has 111 retail licenses and plans to increase this number. As part of a one-of-a-kind agreement with the privately held Cookies Brand, GTI opened a Cookies on the Las Vegas Strip in 2021. Green Thumb has completed the acquisition of Dharma Pharmaceuticals and announced its entry into the Virginia cannabis industry. The corporation bought Leafline Industries, which gave them access to the Minnesota market.

Green Thumb reported revenues of $233.7 million for the third quarter of 2021 in November, increasing 48.7% year over year. The company's GAAP net income of $20.2 million, or $0.08 per diluted share, improved for the sixth quarter in a row. In addition, adjusted operating EBITDA increased to $81.2 million, accounting for 34.7 percent of total sales. Green Thumb has $285.8 million in cash on hand at the end of the third quarter. Foot traffic at Green Thumb's 68 dispensaries increased as the company's products became more widely available, propelling it forward. Before the market opens on March 1st, the company will release its fourth-quarter and full-year 2021 profits.
GTBIF stock closed at $17.38 on January 27th down 8.91% in the last five trading days. Currently, the stock has a 52-week price range of $16.67-$39.11 and is down 40.56% in the last six months.  According to analysts at Tip Tanks GTBIF stock has a 12-month average price target of $47.67 per share. In this case, this would represent an upside of 174.28% from its last trading price of $17.38.
[Read More] Best Ancillary Marijuana Stocks To Buy Long Term? 3 To Watch Before February
Curaleaf Holdings, Inc.
Packaged cannabis products are sold by Curaleaf Holdings, Inc., a multi-state cannabis retailer with 113 retail locations across the United States. Curaleaf International, the company's completely owned subsidiary, has launched operations in Germany, providing access to medicinal cannabis products through Adven GmbH, the company's wholly-owned subsidiary. In the United States, Curaleaf's Select brand is one of the most well-known. After buying Tryke Companies in November, Curaleaf expanded its operations to three additional states. The corporation currently has properties in Arizona, Nevada, and Utah in its portfolio. Curaleaf's cooperation with B Noble has now spread to 10 states, including the medical business in New York. B Noble is aiming to improve social equity inside the company.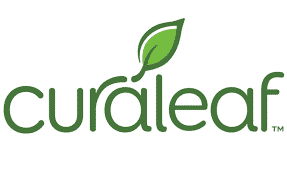 In November, Curaleaf reported $317 million in sales for the third quarter of 2021, up 74 percent from the previous year. The year's adjusted EBITDA was $71 million, up 69 percent over the previous year. In Q3 2021, Curaleaf's cash flow from operations was $52 million, or 16% of revenue. As a result, overall cannabis sales revenue climbed 61% year over year to $144 million in Q3 2021. Los Suenos Farms was also bought, bringing the total cultivation capacity of the company to 4.4 million square miles.
CURLF shares ended at $7.51 on January 27th, down 13.57% in the last month. The stock is presently trading in a 52-week range of $6.90-$18.38, with a six-month loss of 36.89 percent. According to analysts at Market Beat CURLF stock has a consensus price target of $17.58 per share. This forecast would represent an upside of 134.01% from its last trading price of $7.51.
[Read More] Cannabis Banking Activity Is On The Rise Inside Legal States
TerrAscend Corp.
TerrAscend is a cannabis company based in Canada and the United States that cultivates and distributes therapeutic and adult-use cannabis. With operations in Pennsylvania, New Jersey, and California, the company is a prominent cannabis operator in the United States. TerrAscend operates facilities in Maryland and Canada that are permitted to cultivate and process cannabis. The business focuses on the creation and marketing of hemp and cannabis-derived products, as well as artisan cannabis delicacies. TerrAscend has released a line of Kind Tree branded products in Maryland. Under the Kind Tree brand, the Maryland plant now produces 15 strains of flower, and it will soon add vapes and half-gram pre-rolls to the mix.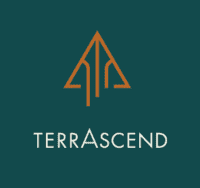 The company announced third-quarter 2021 results in November, with net revenues of $49.1 million, up 29% year over year but down 16% sequentially. As a result, TerrAscend's adjusted gross profit margin has decreased from 59 percent in Q3 2020 to 46 percent now. TerrAscend also promised to be the state's exclusive producer and maker of COOKIES branded merchandise, pending regulatory approval, and to provide COOKIES to its three dispensaries. The company gained prequalification permission for the purchase of Gage Growth Corp. in Michigan in September (OTC: GAEGF). TerrAscend announced the appointment of Ziad Ghanem as president and chief operating officer on January 5th.
TRSSF stock closed at $4.95 on January 27th and was down 17.91% in the last month of trading. Currently, the stock has a 52-week price range of $4.64-$16.25 and is down 39.71% in the past six months. According to analysts at Tip Ranks TRSSF stock has a 12-month average price target of $10.85 per share. In this case, this would represent an upside of 119.21% from its last trading price of $4.95.
[ad_2]
Source link